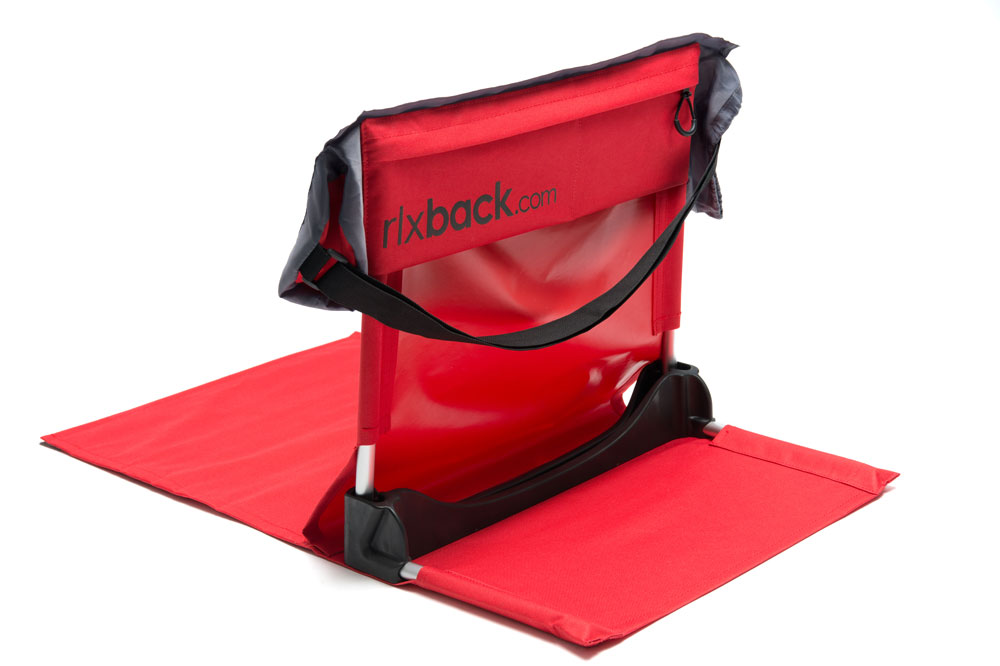 rlxback
rlxback is the smallest collapsible backrest with 2 comfortable back positions and the bag is equipped with a neck support and 2 pockets for for your phone, keys etc. Its sliding proof and stays where you place it. It´s not even sinkable.
Dimensions:
rlxback folded in the bag: length 50 cm

rlxback in use: backrest height 40 cm, width 43 cm

rlxback weight is only 1kg
SE, DK, FI, UK, DE, FR, ES, PT, NL
Sweden free shipping
Denmark 90 SEK shipping cost.
All other countries 10 € shipping cost.